Ingenieursbureau Amsterdam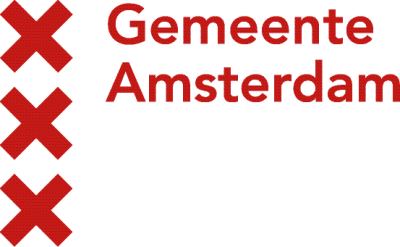 Sector

Government

Area

Design, Engineering, Infrastructure

Required language

Dutch

Location

Netherlands
About Ingenieursbureau Amsterdam
Amsterdam: The Technical Challenge
The Amsterdam city council oversees the layout and infrastructure of the entire city. The council invests half a billion euro each year into infrastructure maintenance, renewal, and construction projects. Recent examples are the two new bridges crossing the IJ river, the Zuidasdok traffic hub, the Noord/Zuidlijn metro line, and large-scale area development like the Houthavens, Amstelkwartier, Overhoeks and IJburg II projects. Currently, the city council is working on adapting the city infrastructure to electrical vehicles, increasing the percentage of net-zero energy buildings throughout the city, and making the city more climate-proof overall. Also, over 200 kilometres of historic canal walls, hundreds of city bridges and ten local (bicycle) parking garages are currently being renovated.
Our passion
As city council, we are very passionate about the complexity of city planning. Technical expertise, reliability and a thorough knowledge of the city of Amsterdam are our key strengths in realising our ambitions regarding this passion. We have experts on civil engineering, water and delta technology, urban planning, the environment, infrastructure, traffic advice, and project- and contract management on hand; This enables us to advice on and handle projects from the idea to the realisation phase: Processes that are a combination of technical and social challenges. Renovating a thirty-meter-long canal wall requires more innovativeness from us than laying down 20.000 square meters of asphalt, and constructing a three-layer-deep parking garage below Amsterdam's famous canals may just be more challenging than building an aqueduct atop the N201.
In-house expertise
With around 1000 people in employ, our in-house engineering office has all the expertise we need: Here, we have concrete and steel constructors, civil engineers, electrical engineers, geotechnicians, (geo-) hydrologists, traffic experts, hydraulic engineers, water resource managers, ecologists, (technical) industrial experts, financial experts, etc. The Engineering Office has a horizontal, open and informal organisational structure, and getting results is what drives us all. The projects and corresponding knowledge are central to our work, but we're always keen on new and interesting ideas and working procedures, like working with new contract types, Best Value Procurement, Systems Engineering, Building Information Modelling, Big Data, and the Smart City platform.
Always on the look-out for new talent
At the Amsterdam Engineering Office, you'll be working on projects that require cutting-edge technologies. With your work, you'll play a direct part in the success of one of Europe's top cities. Beyond Amsterdam, we work in a partnership consisting of the cities of Rotterdam, The Hague, and Utrecht, as well as Rijkswaterstaat, the Dutch Department of Waterways and Public Works. Within our organisation, we encourage innovation and personal development. Are you looking for a first job, an internship or a final assessment spot, and is it your passion to work with and in a complex city environment? Then you are exactly who we're looking for!
We'd love to welcome you,
Kees Runneboom, k.runneboom@amsterdam.nl  or 06-11377782
Amsterdam Engineering Office.