Nobleo Bouw & Infra B.V.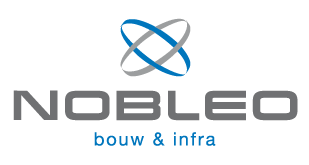 Website

Sector

Civil Engineering, Engineering Firm

Area

Consultancy , Design, Engineering

Required language

Dutch, English

Company size

100+

Location

Netherlands
About Nobleo Bouw & Infra B.V.
Structural Engineering
Nobleo Bouw & Infra is a specialised engineering company for complex multidisciplinary projects in infrastructure and construction. Working with Nobleo Bouw & Infra means working with fresh, passionate, highly educated people who, in addition to professional expertise, also have highly developed soft skills. Our engineers work in integrated project teams, resulting in a successful approach.
We have specialists in the design of civil structures and have extensive experience with medium and large infrastructure projects. Within these projects, we provide services in structural design, consultancy and BIM. Nobleo Bouw & Infra is active during all project stages; from project initiation to realisation and management.
By focusing on continuous personal development and sharing knowledge within the organisation, we want to fulfil our goal of being the best in our field.
Our fields of expertise:
Structural engineering, specialised in concrete and steel structures;
Design management of complex multidisciplinary infrastructure projects;
Structural inspections and recalculations of existing civil structures;
Consultancy;
Want to know more about us? Watch our corporate video https://youtu.be/ANjHPeIg5a0, visit our website www.nobleo-infra.nl or contact Matthijs Somhorst via Matthijs.somhorst@nobleo.nl or +31 (0)6 54 25 79 37.